MBW is proud to sell bikes from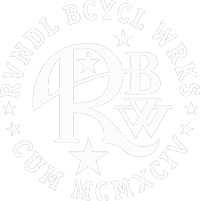 Rivendell Bicycle Works
for when the race ends and the fun begins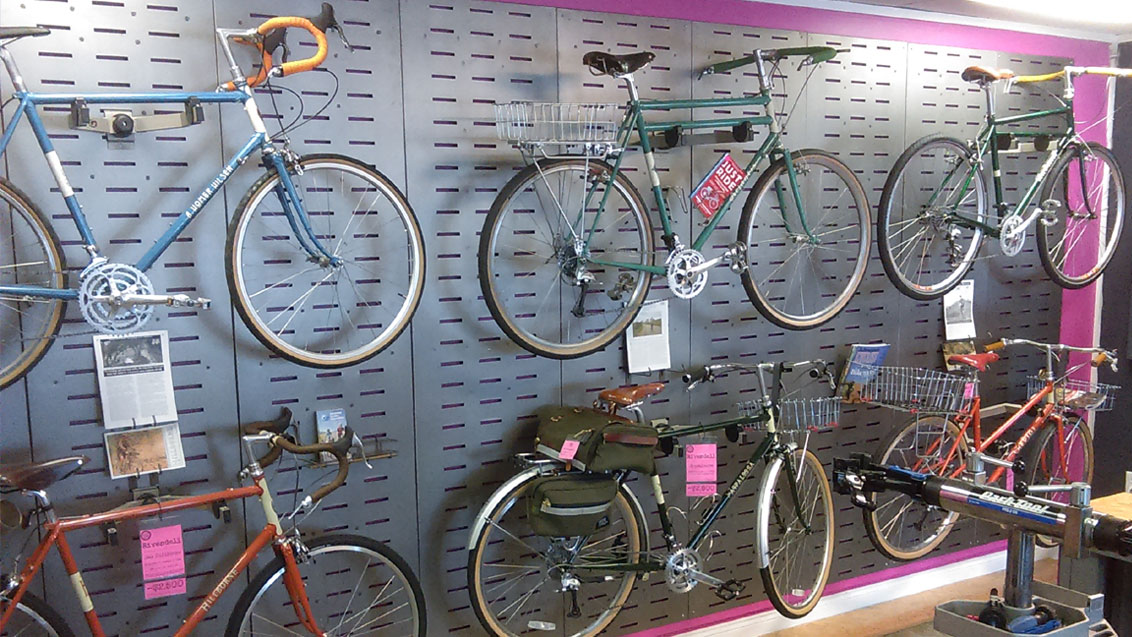 gettin' Rivy wit it
we all know that Rivendell Bicycle Works makes great bikes that ride like no other, but sometimes choosing a specific Rivendell can be daunting as their bikes are so damn versatile that often two or three of their models will do what you want to do. we get that and we're here to hold your hand until you get up to speed. while you can always order your bike directly from our colleagues at Rivendell, we'd like to think that as your local dealer, we can bring a little something extra to the party. like what? I hear you ask.
for starters, our prices are the same as if you ordered everything directly from Rivendell, but you get the added bonus of being able to touch, feel, test ride and probably borrow examples of their products before needing to make any decisions. as a Rivendell dealer we stock or can get you any of the frames, complete bikes or Rivy related gear you see on their website. some of the more popular items are listed below, but check out their site too for all their toys.
if you are new to the world of Rivendell, stop in and we'll be happy to walk you through what we call MBW Rivendell 101 - our cliff noted version of the Riv universe. we'll measure your PBH (public bone height) to determine which frame and wheel sizes jibe with your needs and walk you through Riv's wonderfully ever-changing line up. rest assured that even though we've been working in bikes shops on and off over the last 25 years, we don't pretend to have all the answers, so if we have any doubts about what will meet your needs the best, we'll pull out the red batphone from under the counter and have a speakerphone powwow with you and our friends in Walnut Creek.
want to know how we'll help you choose your next n+1? just scroll down past the pictures for a short primer on how MBW may be a little different than what you're use to.
Rivendell's MUSA (made in the USA) frames
ok, the following are frame and fork combos are made specifically for each customer once we place our order with Rivendell. there really isn't a singular way to spec them out, so the pics below are merely stake in the ground to start your creative juices, but don't worry as we'll help you choose what's best for the bike and for your adventures. because they are made upon request, it takes anywhere from 3 to 6 months before the frames are brazed, painted and sent to us here at MBW. that's not a big deal really because we can use that time to collaboratively nail down the list of parts and accessories you want to hang off of it. when the frame arrives, MBW will spend 8 to 30 hours building up your bike. if you want to get greasy, we even offer a few build options where you can participate via a MBW-Build-Your-Own-Bike session. If you take us up on that, not only will you learn a hell of a lot about your bike and how it works, but you'll forever to point to it and say, "I built that!".
these MUSA (made in the USA) frames and fork combos run around $2,700. we've built complete bikes from these frames from anywhere from $4,600 to $8,500 depending on how fancy you want to get with blingy parts, essential accessories (racks, bags etc) and if you want a lot of tech like the ability to charge your cell phone from your wheels. racy road bikes like the Roadeo tend to be a little less accessorized, so plan on anywhere from $4,000-$6,000.
Shortboard Atlantis


MadeInUSA flagship w/ the shorter wheelbase - everything you'd expect from a Riv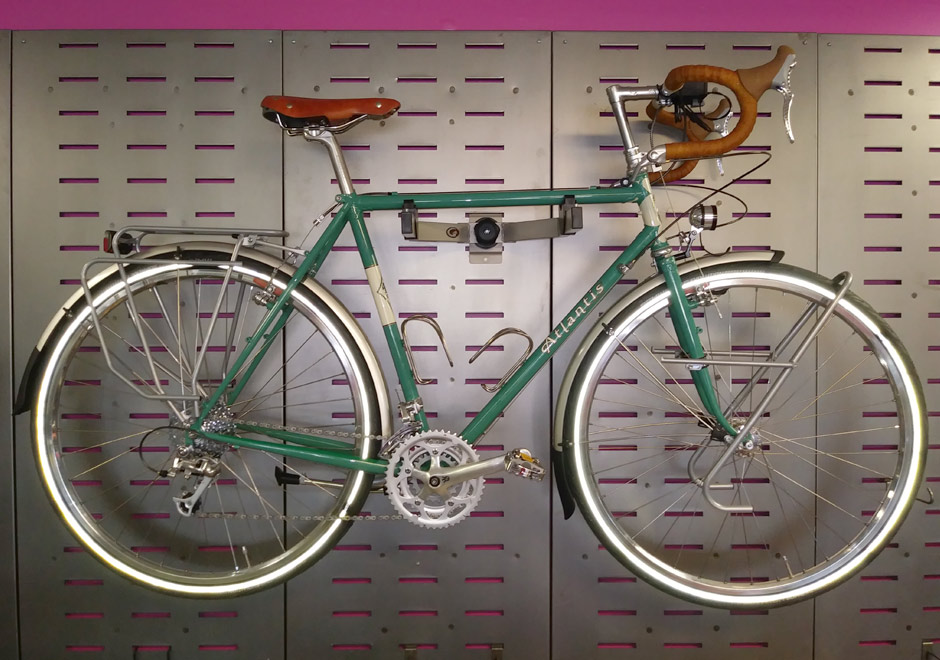 while Riv no longer offers MUSA Atlanti, there's still a chance that they will eventually bring em back - get in touch for the latest
Shortboard A. Homer Hilsen
MadeInUSA ultra-versatile country bike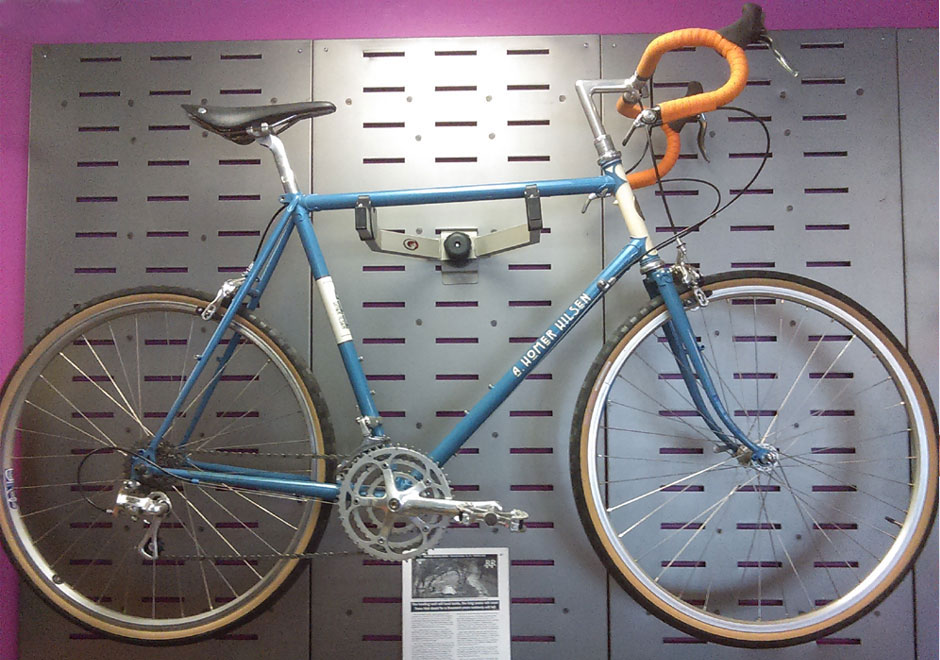 while Riv no longer offers MUSA A. Holmer Hilsens, there's still a chance that they will eventually bring em back - get in touch for the latest
Hunqapillar


MadeInUSA expedition touring and trail frame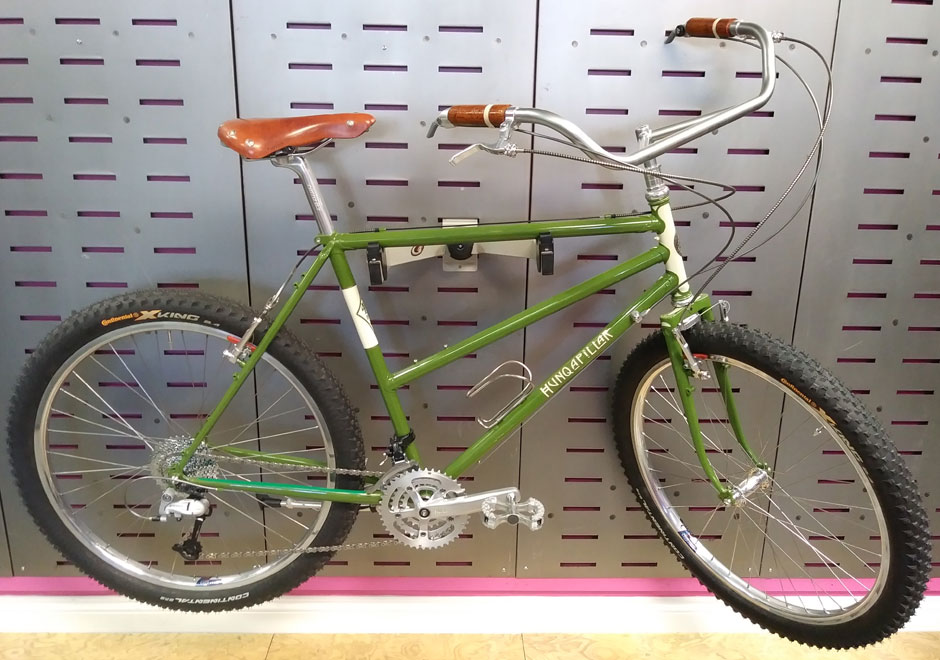 while Riv no longer offers Hunqapillars, there's still a chance that they will eventually bring em back - get in touch for the latest
Rivendell's imported frames
the frame and fork combos for the Longboard Atlanti, Appaloosas, Hillbornes and Cheviots listed below are sub $1,500 depending on model and we can build you up a complete bike similar to what you see in the pics in the $2,800 to $3,600 range. frame and fork combos for the Clem Smith Jr.'s' are around $900 and stock complete Clems are ~$1,600 while they still have some. no matter which model you choose, we'd suggest you budget an additional $300-$500 for things like a you-specific leather saddle, fenders, racks or some bags to make your new bike real world ready.